Washer Pitching Tournament 2018
A great gathering of clients, colleagues, family and friends for food, music and some stiff competition! 26 teams competed for the "coveted" Guerra Gold, Silver, Bronze and "Worst" tournament trophies!
1st Place Gold
One & Done | Chris Moyes & Toby Smith w/ Flintco
2nd Place Silver
"G-Squared" | Lalo Sanchez w/City of Austin & JR Sanchez w/Guerra
3rd Place Bronze
The "MRI" Team | Stephen Greco & Stuart Bloomquist w/ Mechanical Reps, Inc.
The "Worst" Place
All-Stars | Doug Becker w/Lawrence Group & Colby Brock w/Guerra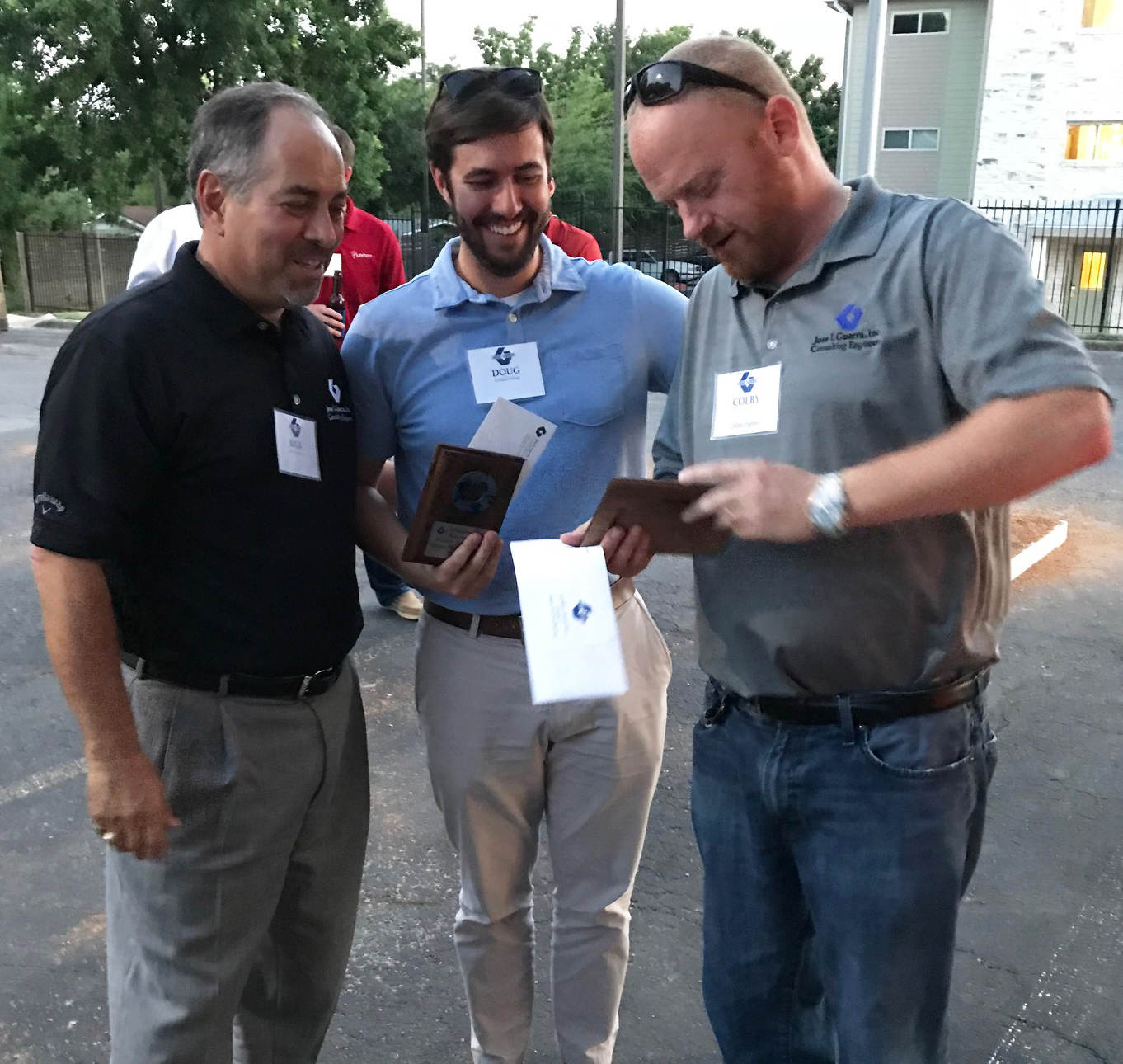 Thank You to our Judges!